BMW AUTO SERVICE CALGARY
We love your BMW as much as you do. Choose us for your BMW auto service in Calgary!
BMW automotive repairs Calgary
BMW's have a reputation for speed, superior handling, and German precision. They're more than just cars to our customers, and to us. We treat your car like it was our own.
People who choose BMWs are buying more than just a car. They're buying a brand that they trust. A driving experience backed by decades on industry leading technology. We're Calgary's go to BMW auto service in Calgary because we understand that, and we respect your car.
If you need a great experience, bumper to bumper, our team is the right choice. Contact us for:
BMW repairs and replacement parts
Routine and preventative BMW maintenance
Logbook services
Expert advice from a team of BMW professionals

BMW Auto repair Calgary
Not only are we the leading BMW service experts in Calgary, we're also locally owned and operated. Our team is highly trained and fully certified to work on your BMW. We're also dedicated to delivering the precision, quality, and customer service you expect. That's why our customers keep coming back, time and again. So, if you need BMW auto service in Calgary, we're your number one choice. BMW automotive repair Calgary
BMW Diagnostics Calgary
Your BMW is a technological marvel. It has some of the most cutting-edge electronics and mechanical advances built right in. So, it's no wonder that keeping it running at its peak is a little more complicated. Our team of BMW diagnostics experts in Calgary can help.
Have you've noticed a change in the ride, aren't getting the fuel efficiency you used to or something else? We can help. Our team has been working on BMWs for decades, so they already know them inside and out. Add high tech diagnostic tools, and we can pinpoint, quote, and repair any problem fast. Whether we need to repair or replace a part, tune your engine or something else, or just make some adjustments. Our BMW diagnostics in Calgary are the best way to keep your car running at it's peak. BMW Automotive repair Calgary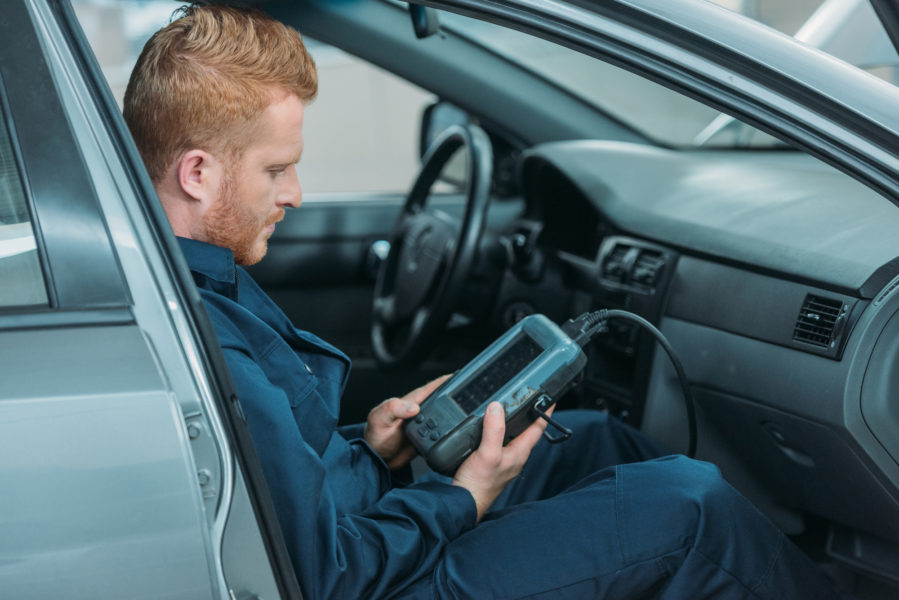 BMW Tires Replacement Calgary
Your tires are one of the most important safety features on your car. They keep you on the road, literally. If you need BMW tires replacement in Calgary, we can help. Whether you need winters, summers or all seasons, tire rotation or something else, we've got you covered. BMW Auto repair Calgary
BMW Steering Service Calgary
Have you noticed a problem with your steering? Contact us to check your wheel balancing, wheel alignment and power steering. Whatever your BMW steering service in Calgary needs, we can keep you on the straight and narrow! BMW Auto repair Calgary
BMW Air Conditioning Calgary
Do you need an air-conditioning checkup, refill, or hose replacement? Whether it's a part, a repair, or a replacement, you're in the right place. We specialize in BMW air conditioning in Calgary. Let us help you keep cool in summer, warm in the winter, and comfortable all year round.
BMW Logbook Servicing Calgary
Regular servicing is important for the safety and mechanical well being of your BMW. But it also makes a big difference to the resale value. If you need BMW logbook servicing in Calgary to preserve the value of your car, we can help. Keep your car running well, and your maintain your new car warranty.
BMW Clutch & Transmission Repairs Calgary
A faulty clutch or transmission can result in all kinds of problems. Whether it's slipping gears or power problems, our team can help. We offer full BMW clutch and transmission repairs in Calgary. From diagnostics to tuning and even full replacements, we're ready to assist.
BMW Exhaust Repairs Calgary
Does your BMW growl like a grizzly instead of purring along? You might need BMW exhaust repairs in Calgary. Bring us your car to find the problem, and get it fixed fast. Mercedes brake repairs Calgary
BMW Brake Repairs Calgary
Brakes that work properly when you need them are nonnegotiable. They're critical to the safety of your vehicle, and if you need BMW brake repairs in Calgary, you're in the right place. Our team of experts can find the problem and get it fixed fast. We stock a large range of brake pads, discs, drums, hoses and more too. So, we can get it done while you wait!
Mercedes brake repairs Calgary
BMW Cooling Systems Calgary
Is your BMW running hot? Cooling system problems can seriously affect your car. Our team of mechanics and technicians are experts in BMW cooling systems in Calgary. We'll find the problem, replace faulty parts, repair, or replace hoses and more. Trust us to keep your BMW cool on the road. however BMW Auto service Calgary
SOME OF THE MANY SERVICES WE OFFER:
INSPECTIONS
RUNNING ISSUES
ENGINE LIGHTS
SAFETY CONCERNS
2ND OPINIONS
HONEST ADVICE
PERFORMANCE PROBLEMS
ACCESSORIES NOT WORKING
ELECTRICAL
DIAGNOSTICS
CLUNKS/BANGS/RATTLES
FUNNY NOISES
AIR CONDITIONING
CLIMATE CONTROL
SUSPENSION AND COMFORT
BRAKES
DRIVABILITY
SERVICING SCHEDULES
CONTACT US